Diamond
Hit range:
1,000 - 2,000 EUR
Platinum
Gold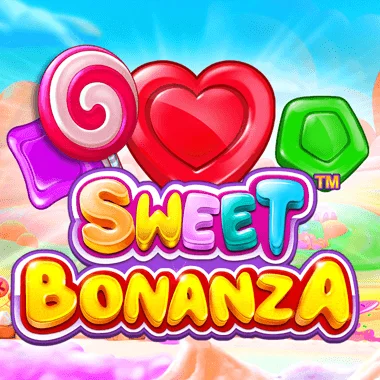 WILL YOU MAKE THE JACKPOT DROP?
Win up to €2,000 in real money.
Any bet can trigger a drop.
Selected games are included.
HOW DO I PARTICIPATE?
Place bets of €1 or more per spin on selected games.
Once you place a bet, you're automatically in.
No additional charges required.
WHEN WILL THE JACKPOTS DROP?
Diamond = €1,000 - €2,000
Platinum = €100 - €200
Gold = €15 - €30
No wagering requirement on winnings, no extra effort.
Play a selected game and you could become a jackpot legend.
Jackpot Features
Real money prizes
Guaranteed Drops
Selected Games Included
No Wagering
Anyone Can Win
Biggest Wins
Latest Wins
3
Ann Kristin
20m
0h
15d
0mo
ago
kr216.23
How to win a Jackpot?
CHOOSE A GAME
All games are included
PLACE A BET
Starting from €1
WIN A JACKPOT
Any bet can trigger a drop
join now
JACKPOT TERMS AND CONDITIONS
Casino1337 is running a promotion called "Jackpot Drops" (hereinafter "Promo"), which consists of three progressive Jackpots - "Diamond", "Platinum" and "Gold" (hereinafter "Jackpots")
All Jackpots grow over time, meaning that a percentage of all real money bets will be added to the Jackpot prize pool. This is done at no additional cost to the player.
All Jackpots have a minimum amount that must be collected to activate them. These are: €10 for "Gold"; €50 for "Platinum"; €300 for "Diamond"
All Jackpots are guaranteed to drop before hitting their maximum limit. These are: €30 for "Gold"; €200 for "Platinum"; €2,000 for "Diamond"
Players will automatically participate in the Promo if they meet all of the requirements below: A registered Casino1337 account; Minimum age 18 years or older where required by law; No legal prohibition (residency rule) to receive the bonus; The player's account has not been blocked or suspended during or prior to the Promo and has not been excluded from playing according to Casino1337's Terms & Conditions (hereinafter "T&C")
Qualifying bets are those that meet all of the requirements below: Bets are made on selected games. Bets made with real money. Bets made in one of the following currencies: EUR, USD, CAD, AUD, NOK, RUB, PLN, NZD, JPY, KZT, BTC, BCH, ETH, LTC, USDT Bets starting from €1 (or currency equivalent).
All Jackpots drop randomly.
Winnings are awarded in the form of a bonus with no wagering requirement.
The bonus must be activated within 3 days of being credited.
Once activated, the bonus will be added in full to the player's real money account with no wagering requirements attached.
Jackpot winnings may be withdrawn as long as they are within the respective payout limits as set out in the T&Cs of Casino1337.
The winner will receive an email confirming that they have won the Jackpot. Only players who are subscribed to Casino1337 emails will receive the notification.
The display of the current Jackpot amount may be delayed by up to 15 seconds and the Jackpot amounts displayed may differ slightly from the actual winnings due to rounding.
Winnings are to be paid out by Casino1337 using only the Casino's own funds. The winnings do not affect the RTP of the qualifying games.
In the event of suspected fraud, Casino1337 reserves the right, in accordance with its T&C, to withhold any account balance and/or close a player's account.
Casino1337 is not responsible for system, hardware, connection or other problems or errors that may affect a user.
In the event of a faulty connection to Casino1337, the availability of the Promo may be limited.
Players accept this agreement and all of the above by participating in the Promo.
All Casino Terms & Conditions apply in conjunction with these Terms and Conditions and the Bonus Terms & Conditions.
Casino1337 reserves the right to change or end this Promo at any time during the period of Promo.